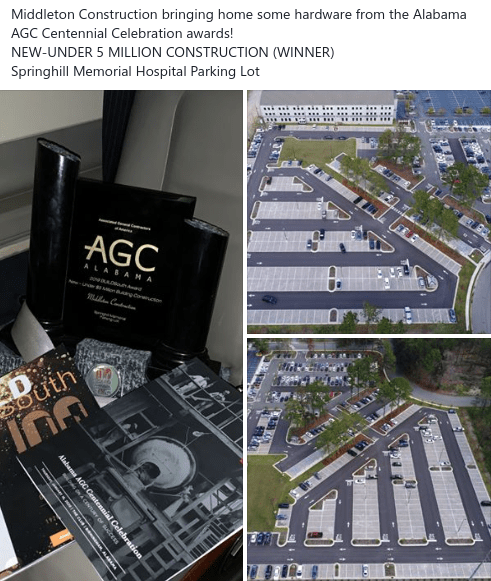 DAPHNE CITY HALL PARKING LOT
Crowder Gulf's new parking and office is now ready. #DRAINAGE #GRADING #ASPHALT #CURB
Hughes Funeral Home-2nd location in Daphne, AL is now complete!
Magnolia Springs Phase 7 is now complete. On to the next phase.
We are digging the new pond at Mag Spring Phase 11
Middleton is clearing for South Alabama!!
UNIVERSITY OF SOUTH ALABAMA ROAD WIDENING
SPRINGHILL MEMORIAL HOSPITAL
Christian Acres, Grand Bay, AL. Road widening, drainage, grading, paving and sod…#COMPLETE!